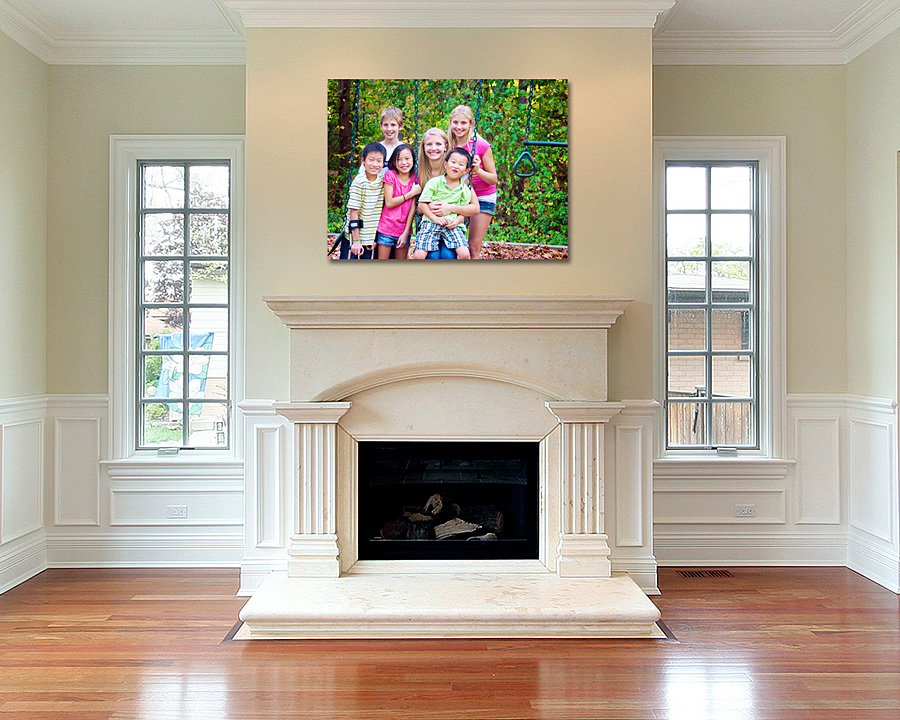 Here's a simple, yet dramatic, idea for a fireplace mantel. This uses a single large 30″ x 40″ gallery wrap to bring big impact to this intimate family space.
An alternate approach is to go with twin panoramic wraps. Here, we show matching 18″ x 36″ panoramic canvas wraps, hung in a vertical stack. See how this brings more focus to the individual faces?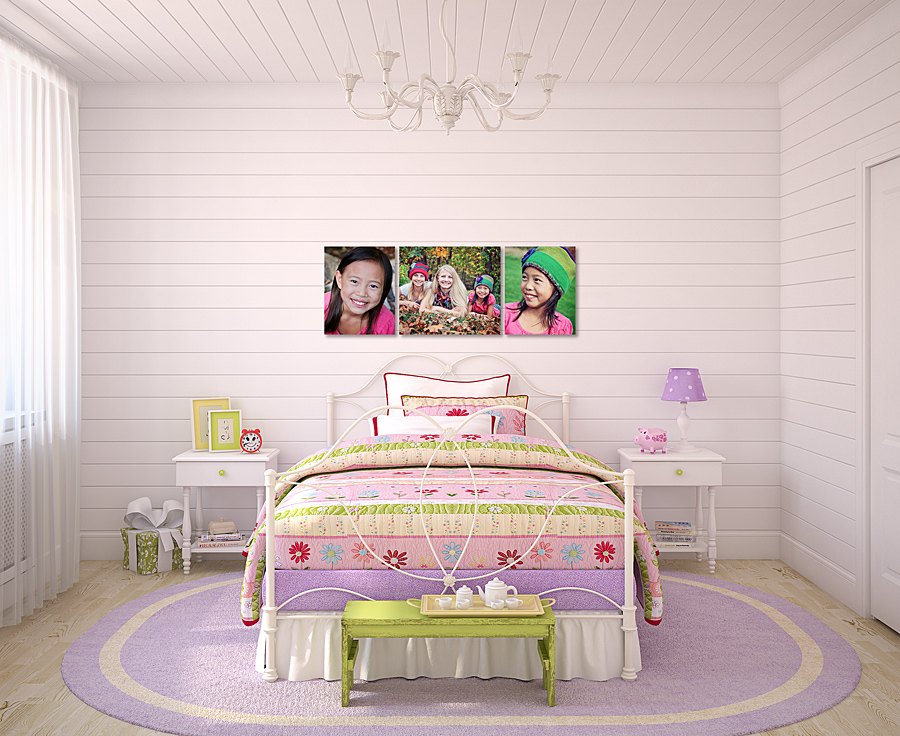 I love this cozy girl's room, decked out with a horizontal triptych of canvas wraps. The side canvases are 16″ x 20″, while the center canvas is wider at 24″ x 20″
…and the best for last! Here's a big-impact display for a lonely wall. Each side canvas is 11″ x 14″, while the center shot of all the kids is 35″ x 40″.
Interested in a Senior Session? Let's Talk!