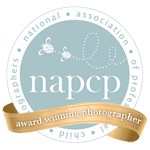 The National Association of Professional Child Photographers (NAPCP) is proud to announce Carrie Chaffer of Grand Rapids, Michigan as a 2013 International Image Competition winner. Chaffer competed against thousands of image entries and claimed the third place spot in the Seniors/Tweens category, with her piece "Geographic." She also received a Recognition of Merit award in the same category for her piece "Autumn."
Designed to recognize the world's most successful child photographers, the NAPCP Image Competition called for images across a range of category subjects including Maternity, Newborn, Babies, Children, Siblings, Toddlers, Tweens, Seniors and Family. Image submissions were carefully judged by a blue-ribbon panel of experts based on impact, technical merit, composition and creativity.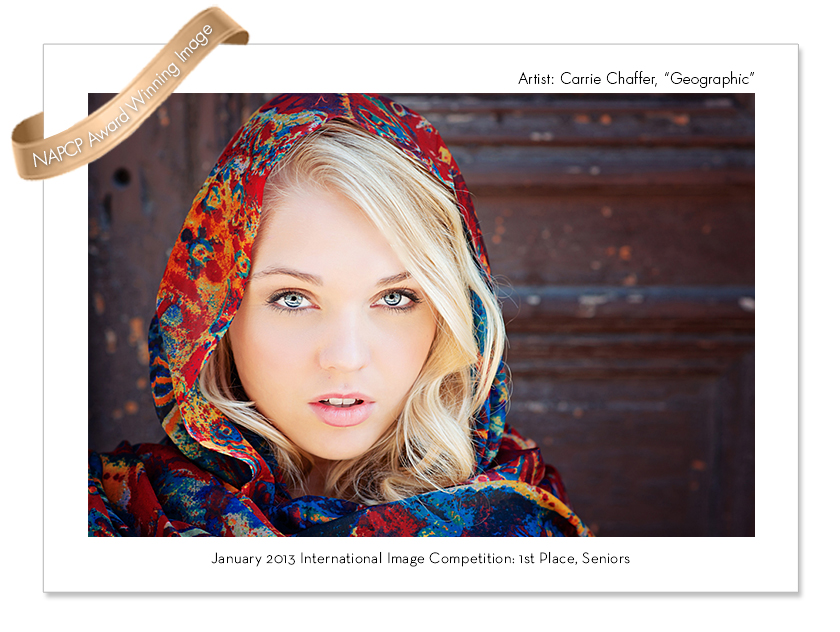 As an Image Competition winner, Carrie will receive a medallion, priority listing on the NAPCP directory, vendor endorsements, NAPCP member points, titles and professional recognition. Additionally, Carrie will be qualified to win NAPCP's prestigious Photographer of the Year award which will be announced in the coming weeks.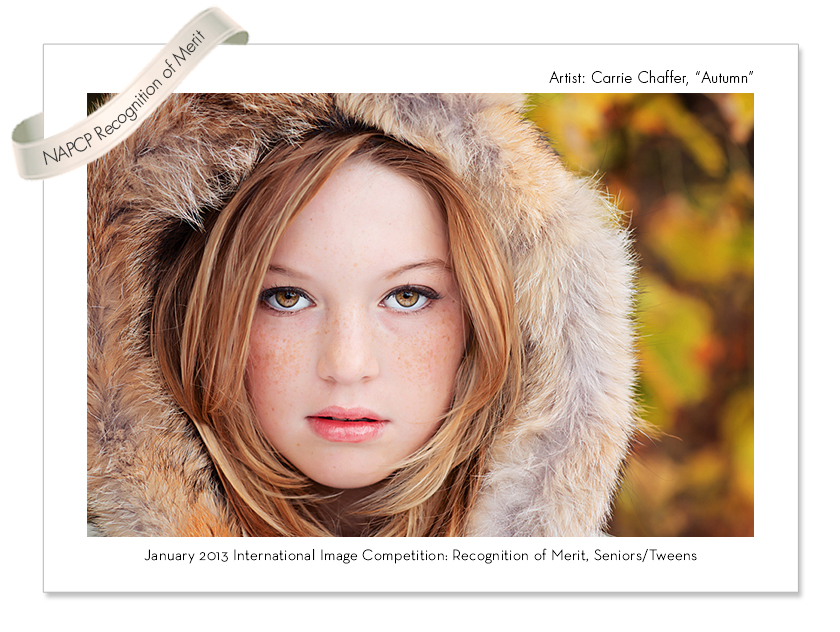 For more details on the NAPCP Image Competition, please visit http://napcp.com/photographers/competition/
For more information about Carrie Chaffer, please visit http://carrieannephotography.com
About NAPCP
The National Association of Professional Child Photographers (NAPCP) is a member-based association representing and promoting the community of professional child photographers. The NAPCP provides a valuable platform for seasoned veterans and rising professionals alike to share their experiences, hone their craft and raise their professional visibility.
NAPCP connects parents searching for child photographers with its members by providing a comprehensive directory and informative articles on what to expect from their professional photography experience. For more information, please visit http://www.napcp.com.
Legal Notices
Copyright © 2009-2013 National Association of Professional Child Photographers. All Rights Reserved.
Contact:
Alice Park
NAPCP
404-848-9695
[email protected]
Interested in a Senior Session? Let's Talk!